QCY T5 Earbuds QCY T5 TWS True Wireless Earbuds
with Charging Case 5.0 Bluetooth Headphones
with Noise Cancellation Mic Touch Control
Compatible for iPhone Android and Other Leading Smartphones Black
QCY T5 Earbuds QCY T5 TWS True Wireless Earbuds
QCY T5 Price: $28.79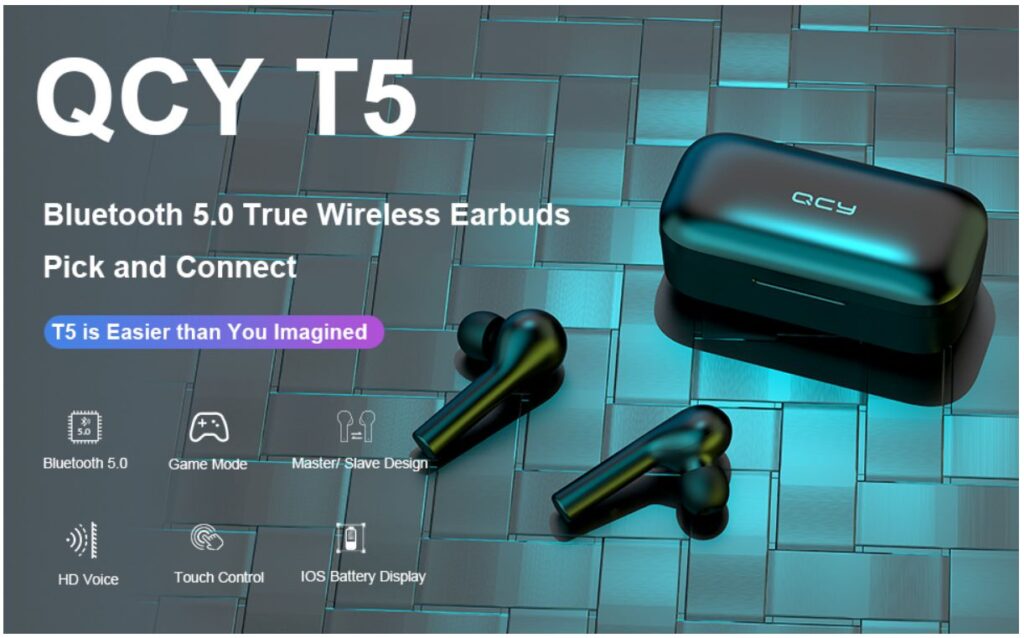 QCY T5 Earbuds QCY T5 TWS True Wireless Earbuds Features: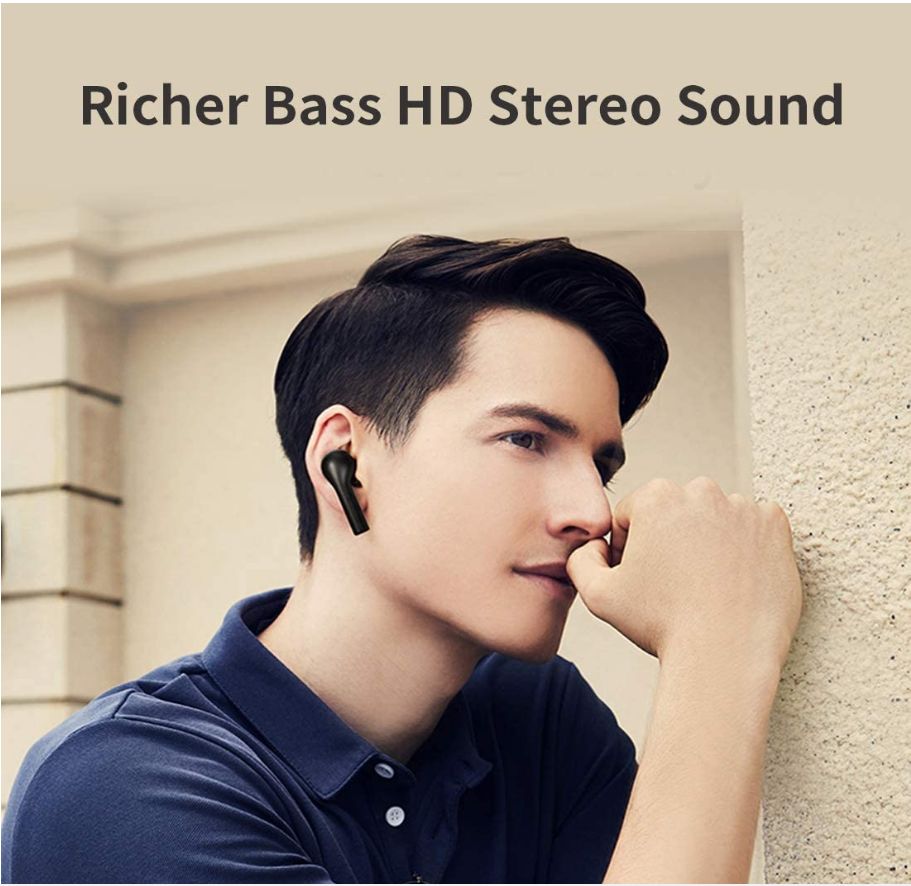 Richer Bass HD Stereo Sound
An HD Stereo sound you'll want to hear.
Powered by A tiny 6mm driver sits inside the headphones to deliver clear sound. Bluetooth 5.0 deliver a faster and more stable wireless connection to your devices. The chip also drives voice-enabled assistant access and delivers up to 65 percent lower gaming latency. So whether you're playing games, listening to music, or enjoying podcasts, you'll experience higher-quality sound.
Three Different Size To fit Unique You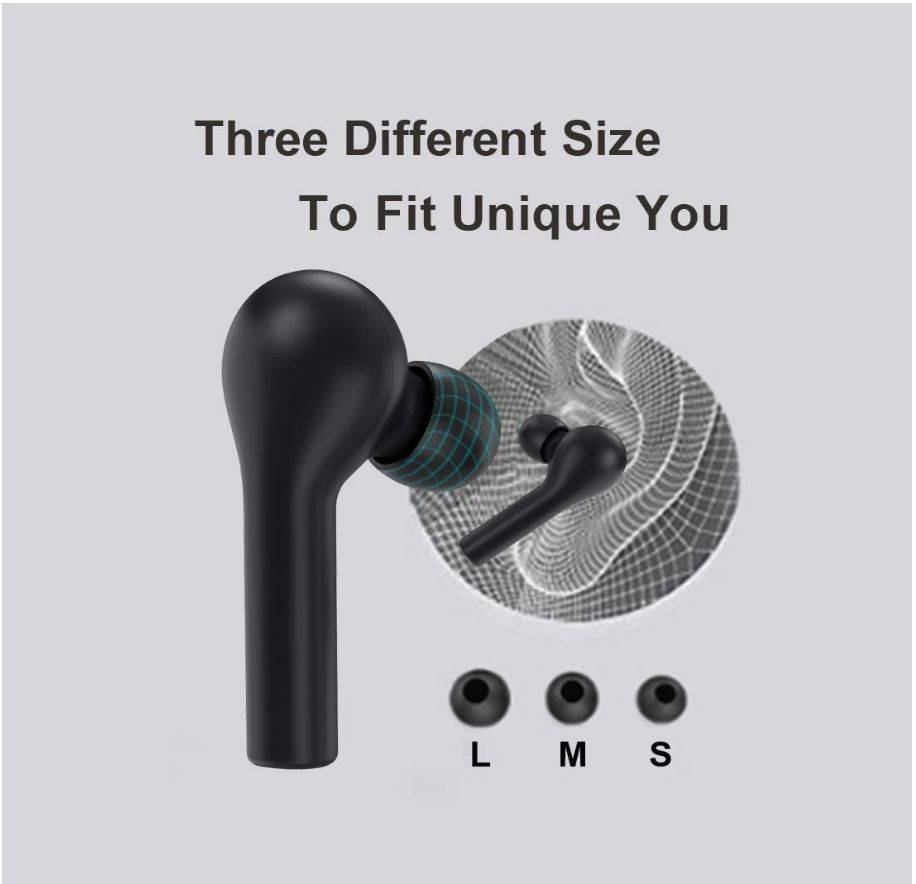 Smarter than your average headphones Everything is at your fingertips.
Answer hands-free phone calls with a double-tap – or change tracks, adjust the volume and make calls by touching or swiping the panel. And help from your phone's voice assistant is just one long press away.
Up To 25 Hours Playtime And Low lag
Smart power, charge as you go Stay powered up wherever you are.
The auto on/off stops your battery draining with smart charging in the carry case. No need to worry about battery life, just place your headphones in the carry case to charge on the go.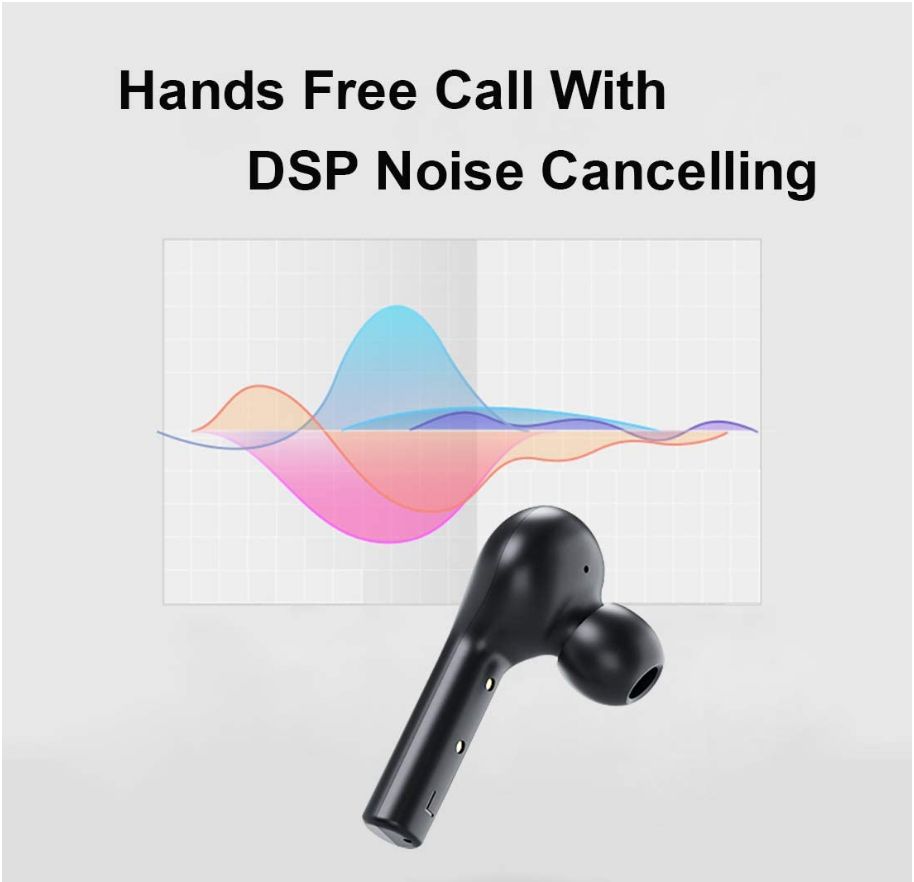 Hands free Call With DSP Noise Cancelling
Switch modes and share as you please.
Breakaway from the limits of wired earphones. When a phone call comes, simply remove one earphone to automatically switch to single-side talk mode. You can even pass one earphone to a friend to enjoy a song together and bounce along to the beat.
Light and comfortable to wear Each individual earphone weighs just 4.3g and is carefully designed to adjust to your ear. The silicone ear tips help to reduce outside noise while improving comfort and stability for the best wearing experience. What's more, the earphones are IPX5 waterproof level, so you can use them while working out without worry
ABOUT QCY
QCY creates audio products of extraordinary quality for people who love music.
QCY was founded in 2009 with a simple aim, to create high fidelity audio devices without compromise.QCY's dedicated team of audio technicians, engineers, and industrial designers are continually exploring the potential of sound and technology.
QCY is the new definition for true wireless audio.
What's in the box?
1 x Pair of Earphones, 1 x Charging Dock, 1 x Charging Cable, 1 x Chinese and English Manual
Speacial Feature:
Sensitive Touch Control, All hearing control is at your fingertips.
Game Mode, Tap on right earbud three times and the game mode is opened nearly instantaneous. The voice delay would be lower than 65ms.
Wake up voice assistant, Long press the touch panel to interact with Siri, Google Now, or Cortana voice-controlled smartphone assistants.
Power up to power on. Get up to six hours of battery life with an additional seven hours from the case that doubles as a wireless charger
Once pair, always connect. After a simple one-tap setup, QCY T5 are automatically on and always connected
Is QCY T5 waterproof?
Waterproof design. The earphones are IPX5 waterproof level, so you can use them while working out without worry
Main/Slave Design, QCY T5 could have both earbuds connecting with the device. When a phone call comes, simply shut one earphone to automatically switch to single-side talk mode. You can even pass one earphone to a friend to enjoy a song together and bounce along to the beat.
Born to be Different
QCY-T5 TWS Bluetooth Earbuds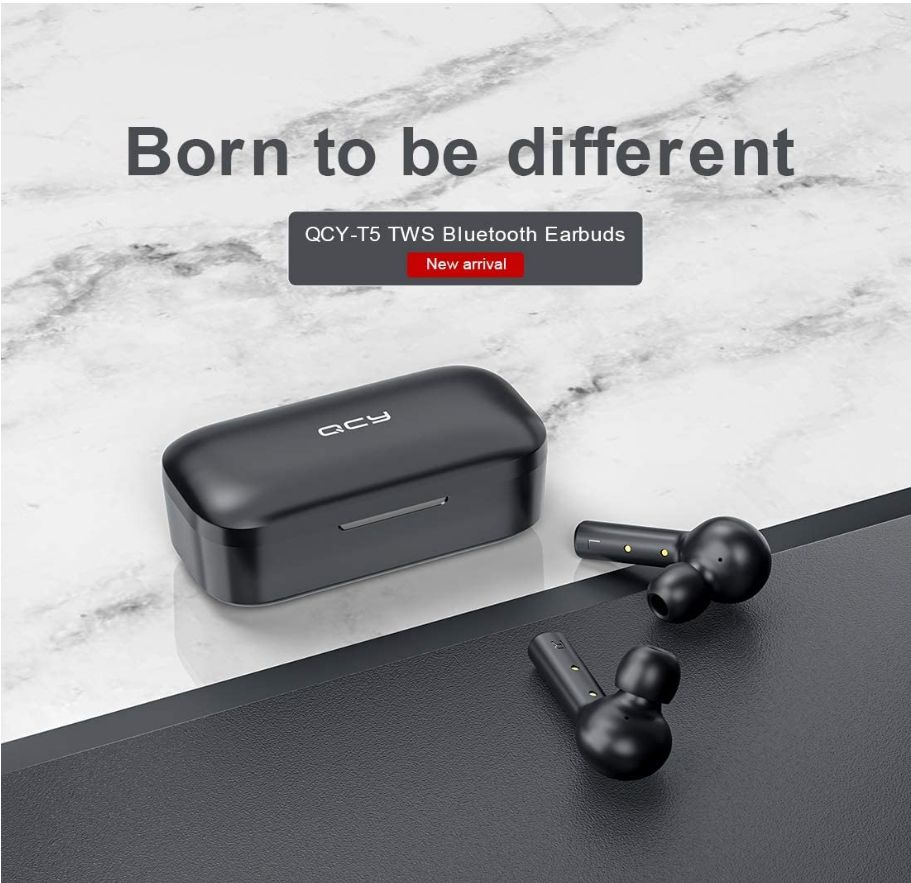 CAPSULE
Dimensions: 1.42 x 2.83 x 1.1 inches
Weight: 42g (1.48 oz)
Battery: 380 mAh Rechargeable Li-Ion Charge Time: 75 min
Charged Capsule provides x4 Earbuds charges
Standard Micro USB connection
Materials: ABS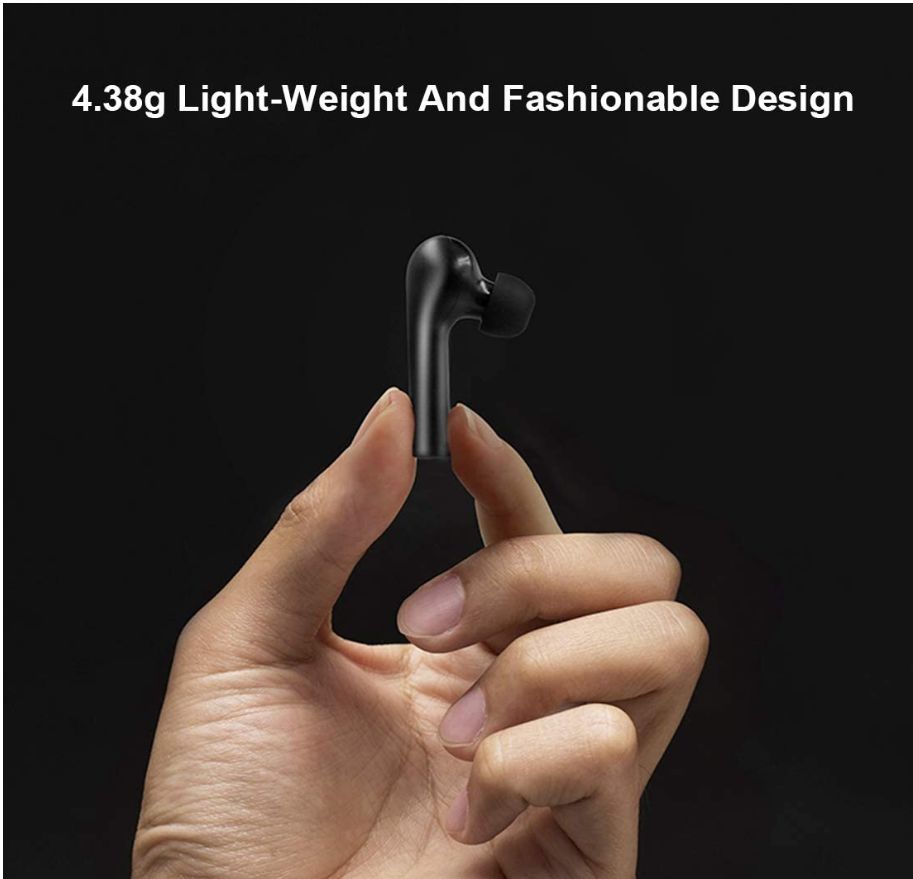 4.38g Light-Weight And Fashionable Design
EARBUDS
Weight: 4.38 g (0.14 oz)
Stereo play time: Up to 6 hours
Mono play time: Up to 12 hours
Battery: 60 mAh Rechargeable Li-Ion
Wireless: Bluetooth 3.0 and 4.0 down-level compatibility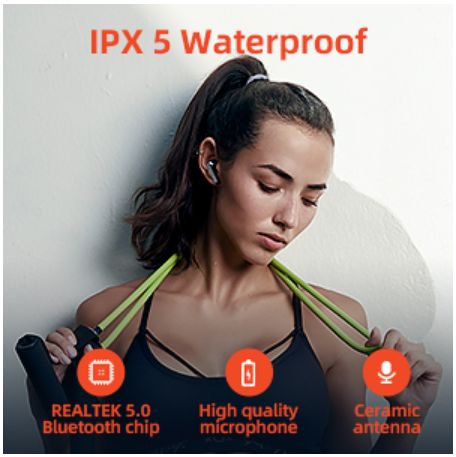 IPX5 Waterproof
Realtek 5.0 Bluetooth Chip
High Quality microphone
Ceramic antenna
AUDIO SPECS
Speaker: Diameter 6 MM Moving Coil Driver
Frequency Range: 20-20 000 Hz
Speaker Sensitivity: 102 dB SPL +- 3dB
Speaker Impedance (DC): 16 Ohm
Bluetooth Profile: HSP/HFP/A2DP/AVRCP
SUPPORTED AUDIO CODECS: AAC, SBC
Thanks to the Bluetooth 5, Bluetooth Headphones Finally Works
Bluetooth 5.0's primary benefits are improved speed and greater range. In other words, it's faster and can operate over greater distances than older versions of Bluetooth. The official Bluetooth marketing material from the Bluetooth standard organization advertises that Bluetooth 5.0 has four times the range, two times the speed, and eight times the broadcasting message capacity of older versions of Bluetooth. Again, these improvements apply to Bluetooth Low Energy, ensuring devices can take advantage of them while saving power. With Bluetooth 5.0, devices can use data transfer speeds of up to 2 Mbps, which is double what Bluetooth 4.2 supports. Devices can also communicate over distances of up to 800 feet (or 240 meters), which is four times the 200 feet (or 60 meters) allowed by Bluetooth 4.2. However, walls and other obstacles will weaken the signal, as they do with Wi-Fi.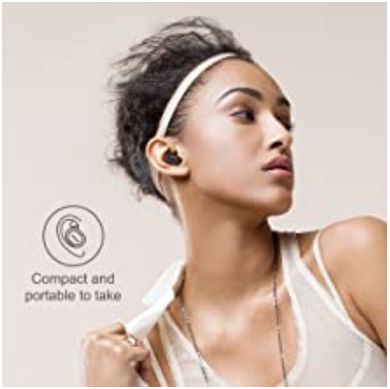 Compact and portable to take
They're So Much Nicer to Use
Since switching to the TWS, You haven't had to untangle your earbuds once, You haven't caught them on door handles as you walked by, and they haven't attempted to strangle you while you have a nap. Whether you're out for a run, driving somewhere, just wandering around the city, or in the gym they're unnoticeable. They just work.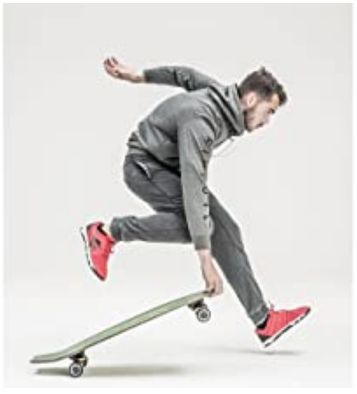 They're a Lot Harder to Break
It all goes back to the Boots Theory of Socioeconomic Unfairness. As long as you can afford to, it's better to spend 150 on a pair of Bluetooth earphones that will last you three years, than 30 three times a year on a wired pair that will just break.
Battery Life Isn't of an Issue
Whatever way you look at it, you should be able to find a set of Bluetooth earbuds that has enough juice to get you through a full day. Then they just become another gadget you have to plug in at night. Even better, because they have such small batteries they charge really quickly.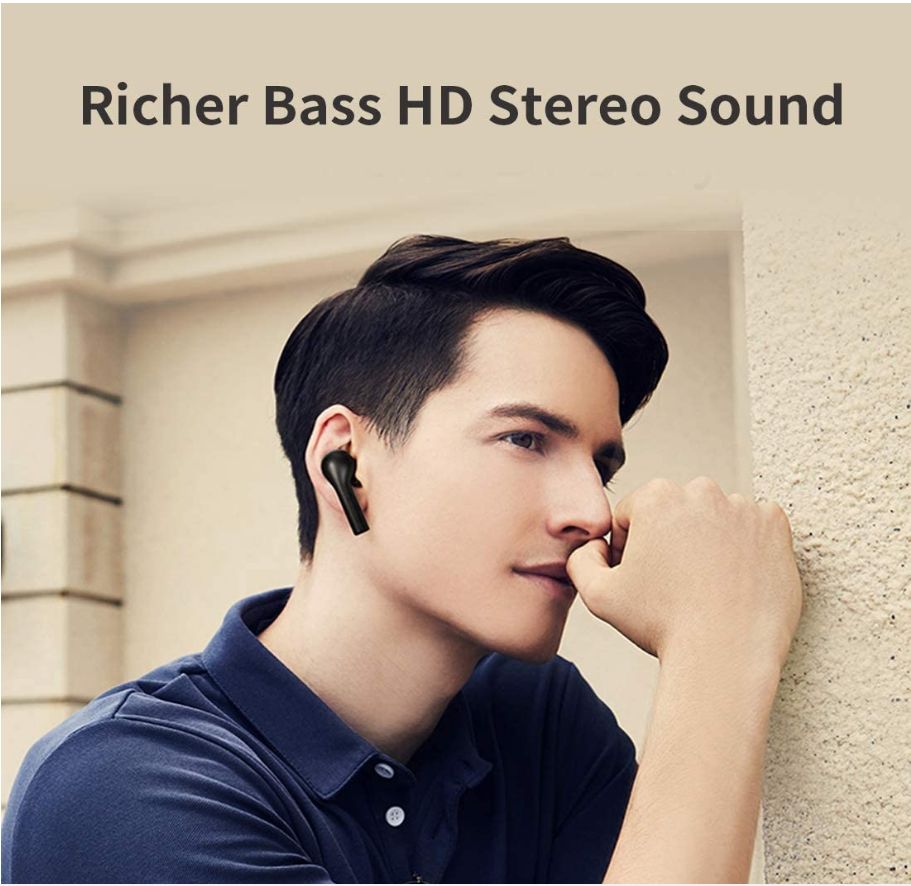 They Sound Better
Wired earbuds still sound better than Bluetooth ones in ideal circumstances, but that's about it. The latest incarnation of Bluetooth has enough bandwidth for CD level audio quality. If you're listening to streaming music or MP3s you pirated in 2004 on a noisy bus, Bluetooth probably isn't the weak link in your audio setup.
QCY T5 APP Supporting
QCY T5 APP Control / QCY T5 APP Setting
QCY T5 Specs:
Details:
| | |
| --- | --- |
| Brand | QCY |
| Connections | Bluetooth |
| Color | Black |
| Material | Silicone |
| Headphones Form Factor | In Ear |
Product information:
| | |
| --- | --- |
| Product Dimensions | 1.57 x 0.31 x 0.2 inches |
| Item Weight | 0.705 ounces |
| Item model number | QCY-T5 Black |
QCY T5 Earbuds QCY T5 TWS True Wireless Earbuds Review Star Rating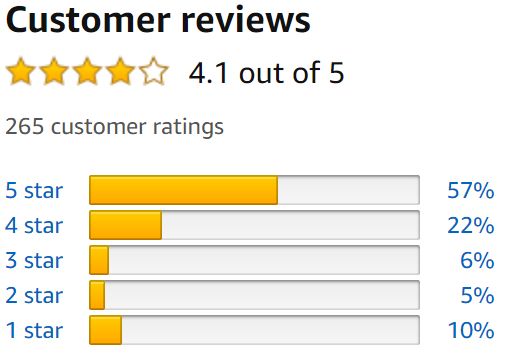 QCY T5 Earbuds QCY T5 TWS True Wireless Earbuds Reviews from customer