With huge sales of QCY earbuds, more and more customer contact us for where QCY APP IOS Download or how QCY APP Android Download as they do not know how the download QCY APP English version and don't know how to pass QCY APP Registration, so we decide to post an article to tell our customer to process QCY Earbuds APP Download!
Is there a QCY app?
Yes, QCY Official Launched QCY APP Android APPLE IOS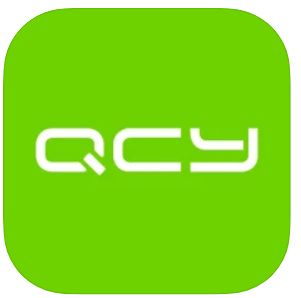 1 Search "QCY" on App Store of iPhone,iPad,you will found QCY APP English to download
2 Please click this button to go to app store
QCY, a phone App managing and setting TWS Bluetooth earbuds, setting mode, button customize, EQ, find phone and language switch. QCY APP change language
Dongguan Hele Electronics Co., Ltd.
1 Search "QCY" on Google Play or other app store like samsung galaxy,huawei,xiaomi,etc. you will found English to download
2 Click this button to go to google play
3 Search for "QCY APP Apk" and download to your phone click to install
qcy apk / qcy app apk
Following the steps
QCY APP Download
QCY Register
QCY APP Register
QCY APP Registration
How to Register QCY APP
Click QCY APP to open
Please Agree the Terms of use and privacy agreement
Important register QCY APP steps 1: Enter your email address
Important QCY APP register steps 2: Receive the verification code found on your email
Then enter your password
Click Button Register
QCY APP Register steps complete!
QCY APP Verification Code
QCY Login
The Next time choose the QCY APP and login to setting your earbuds
Recommend using Hotmail or outlook emails
QCY App Supporting Earbuds:
QCY T22
QCY T21
QCY T20
QCY T19
QCY T18
QCY T17S
QCY T17
QCY T16
QCY T15
QCY T14
QCY T13
QCY T12
QCY T11
QCY T10
QCY T9S
QCY T9
QCY T8S
QCY T8
QCT T7
QCY T6
QCY T5 Pro
QCY T5S
QCY T5
QCY T4
QCY T3
QCY T1X
QCY T1C
QCY G1
QCY HT01
QCY HT03
QCY HT04
QCY HT05
QCY HT06
QCY M10
QCY M18
QCY M19
QCY Application
QCY headphones app
QCY android app
QCY APP for windows
QCY APP windows
QCY APP for PC
QCY do not have Direct suitable APP for windows, Please use virtual Android Play of pc windows or IOS, such as BlueStacks, KOPlayer,Nox, they will help you using QCY app on your pc
qcy app mac
QCY APP Troubleshooting
QCY APP not working
QCY APP not connecting
QCY T22 App
QCY T21 App
QCY T20 App
QCY T19 App
QCY T18 App
QCY T17S App
QCY T17 App
QCY T16 App
QCY T15 App
QCY T14 App
QCY T13 App
QCY T12 App
QCY T11 App
QCY T10 App
QCY T9S App
QCY T9 App
QCY T8 App
QCT T7 App
QCY T6 App
QCY T5 Pro App
QCY T5S App
QCY T5 App
QCY T4 App
QCY T3 App
QCY HT01 App
QCY HT03 App
QCY HT04 App
QCY HT05 App
QCY HT06 App
QCY T1X App
QCY M10 App
QCY M18 App
QCY M19 App
qcy t2c app
download qcy app
qcy ios app
qcy t1 app
qcy mobile app
qcy app t5
qcy headphones app
qcy t5 connect app
qcy t5 android app
qcy t1 pro app
app for qcy t5