QCY T13 Earbuds Xiaomi QCY T13 TWS True Wireless Stereo
Quick Charge 4 Mic Pop Up Bluetooth 5.1 Dual Master
AAC SBC ENC Noise Cancelling HiFi Low Latency Headset
40 Hours with Charging Case IPX4 Waterproof Sports Running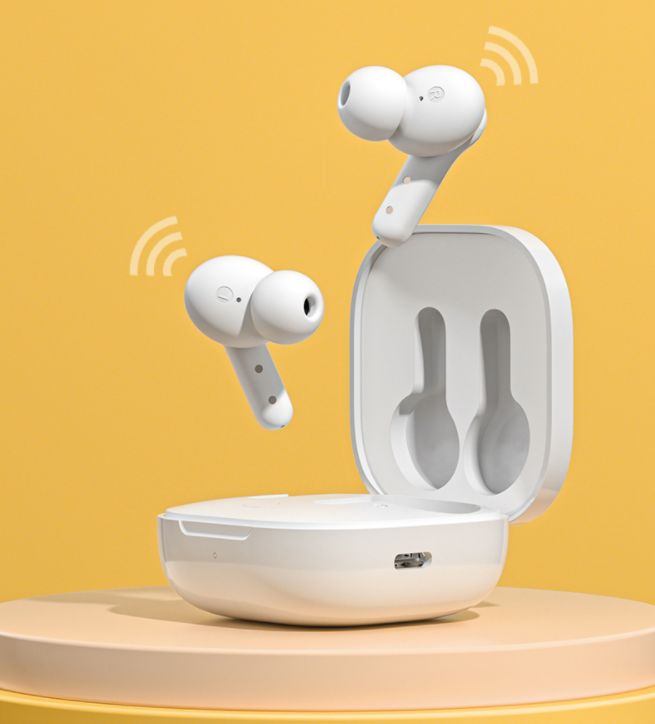 QCY T13 Wireless Earbuds Amazon
QCY T13 Price: $24.64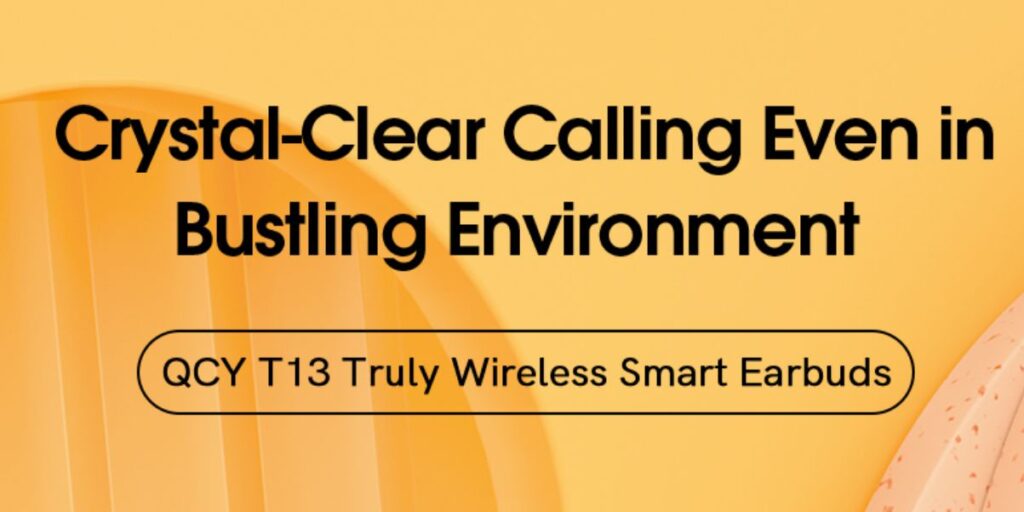 Crystal-Clear Calling Even in Bustling Environment
QCY T13 Truly Wireless Smart Earbuds)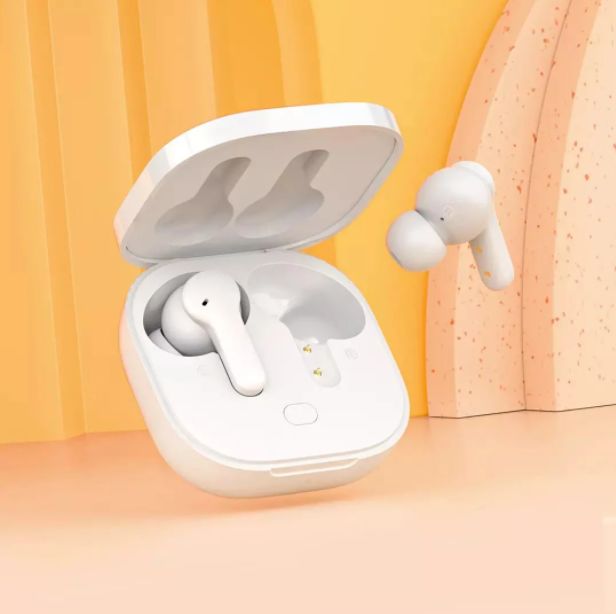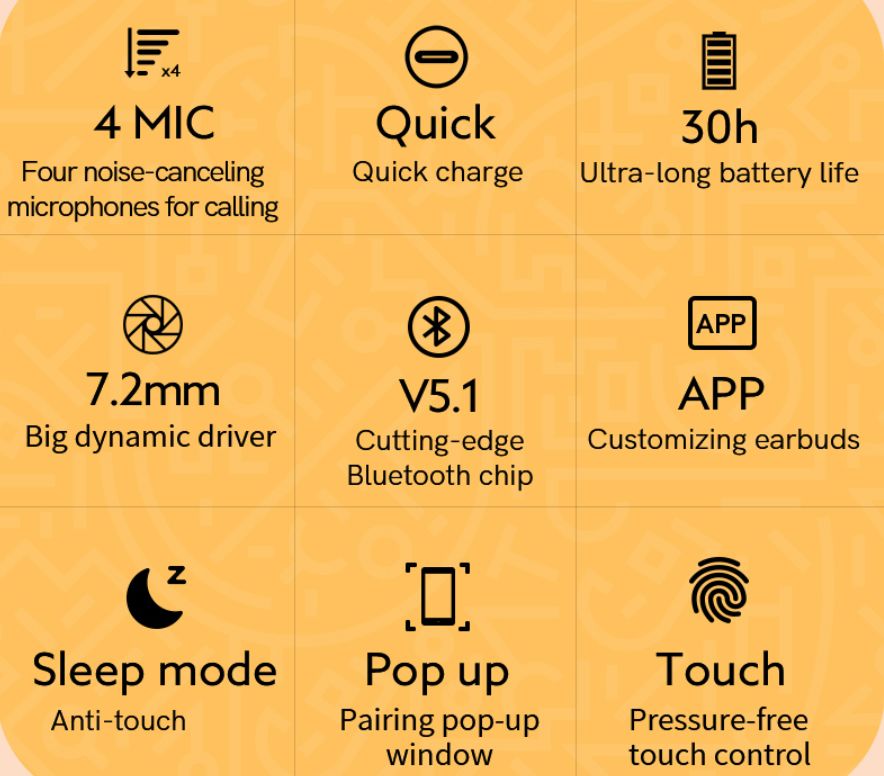 4 MIC Four noise-canceling microphones for calling
Quick Quick charge
30h Ultra-long battery life
7.2mm Big dynamic driver
V5.1 Cutting-edge Bluetooth chip
APP Customizing earbuds
Sleep mode Anti-touch
Pop up Pairing pop-up window
Touch Pressure-free touch control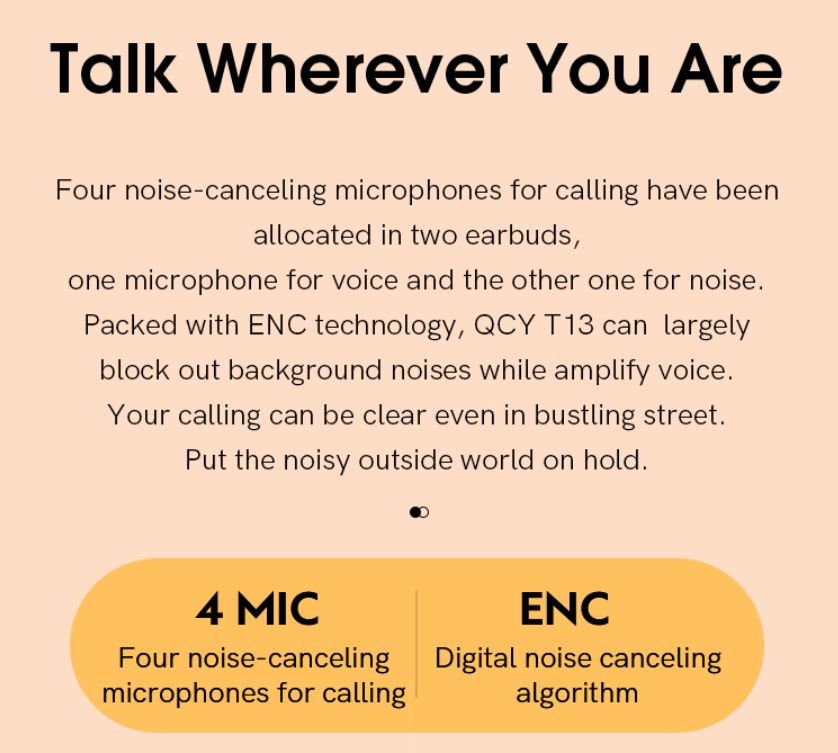 Talk Wherever You Are
Four noise-canceling microphones for calling have been allocated in two earbuds
one microphone for voice and the other one for noise Packed with ENC technology, QCY T13 can largely block out background noises while amplify voice
Your calling can be clear even in bustling street
Put the noisy outside world on hold
4 MIC Four noise-canceling microphones for calling
ENC Digital noise canceling algorithm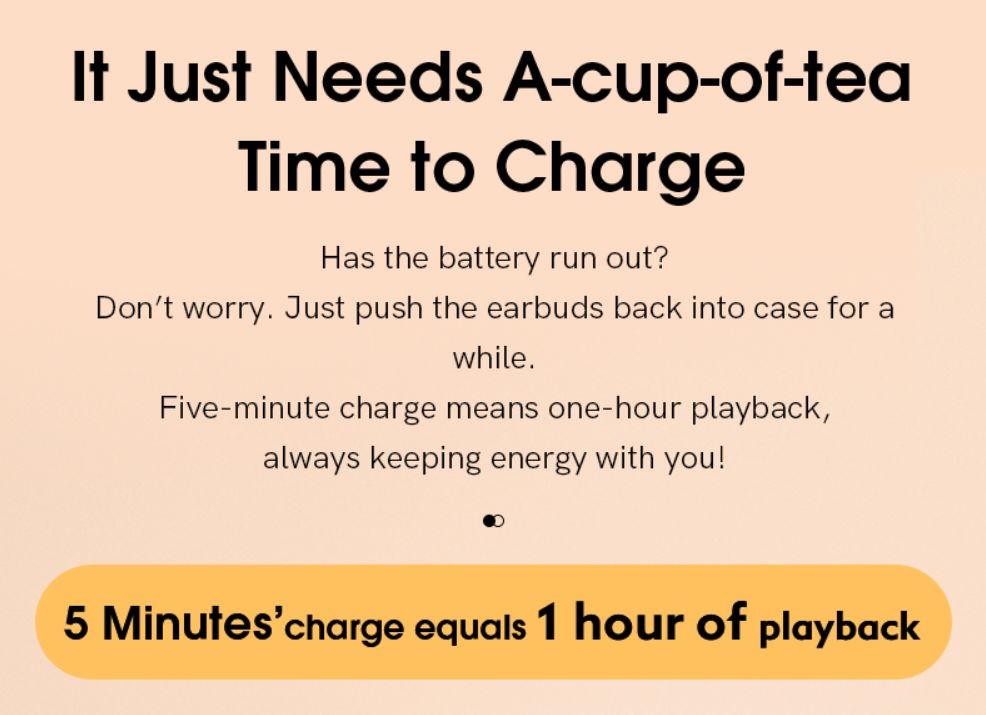 It Just Needs A-cup-of-tea Time to Charge
Has the battery run out?
Don't worry Just push the earbuds back into case for a while
Five-minute charge means one-hour playback always keeping energy with you!
5 Minutes charge equals 1 hour of playback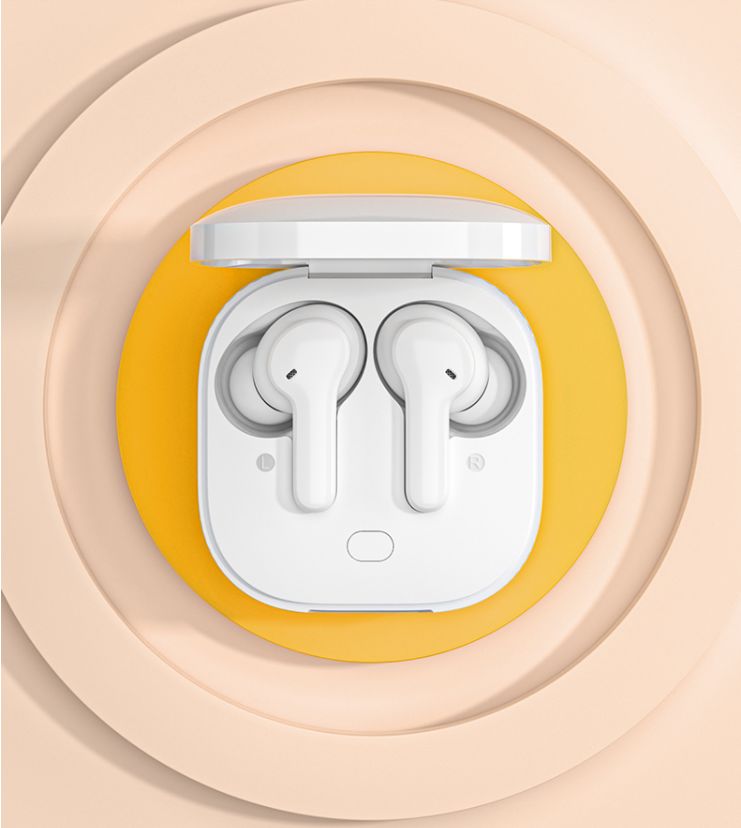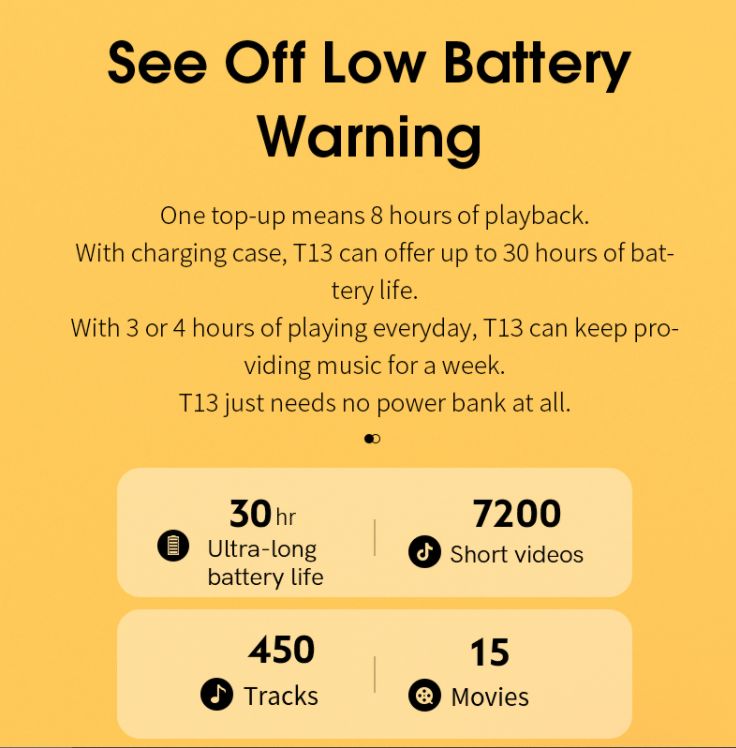 See Off Low Battery Warning
One top-up means 8 hours of playback
With charging case, T13 can offer up to 30 hours of battery life
With 3 or 4 hours of playing everyday, T13 can keep providing music for a week
QCY T13 just needs no power bank at all
30hr Ultra-long battery life
7200 Short videos
450 Tracks
15 Movies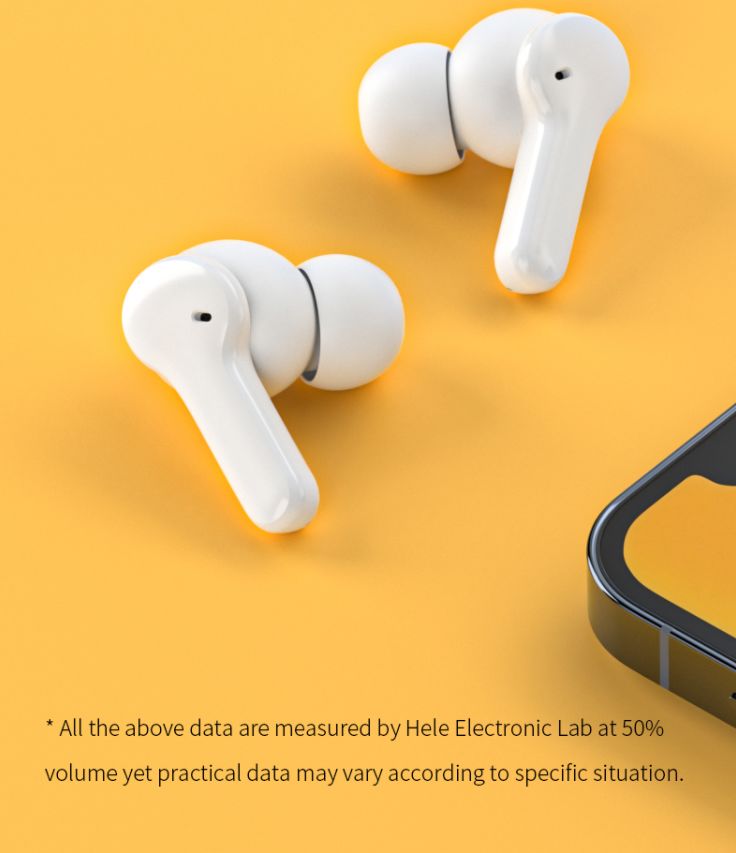 All the above data are measured by hele Electronic Lab at 50%
volume yet practical data may vary according to specific situation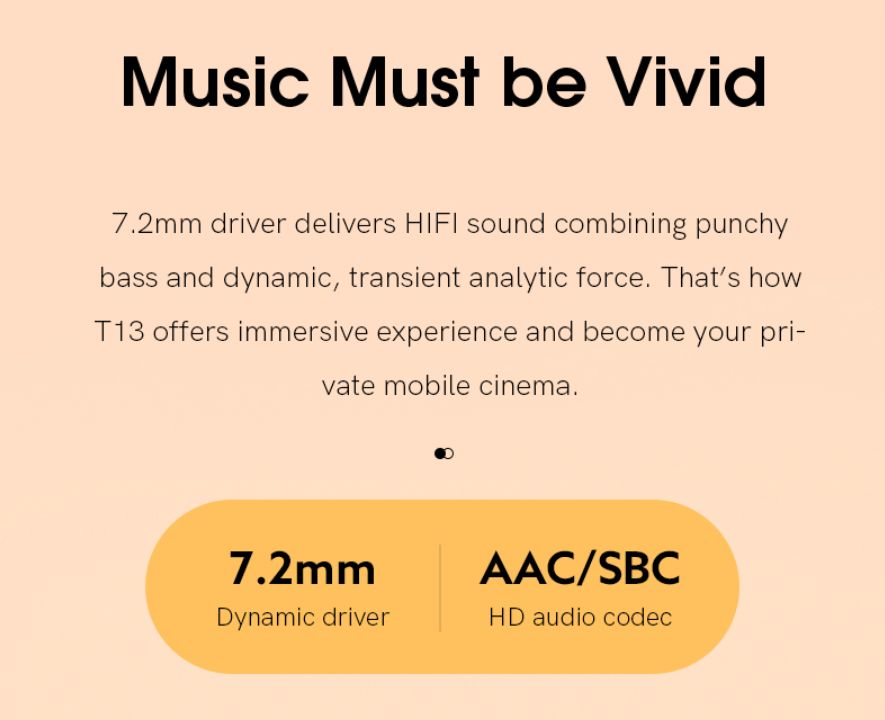 Music must be vivid
7.2mm driver delivers HIFI sound combining punchy bass and dynamic, transient analytic force. That's how QCY T13 offers immersive experience and become your private mobile cinema
7.2mm Dynamic driver
AAC/SBC HD audio codec
Some Android 9.0 phones are within white list setting SBC as default. One of solutions is rooting your phone then add the Bluetooth address into the list yet it's risky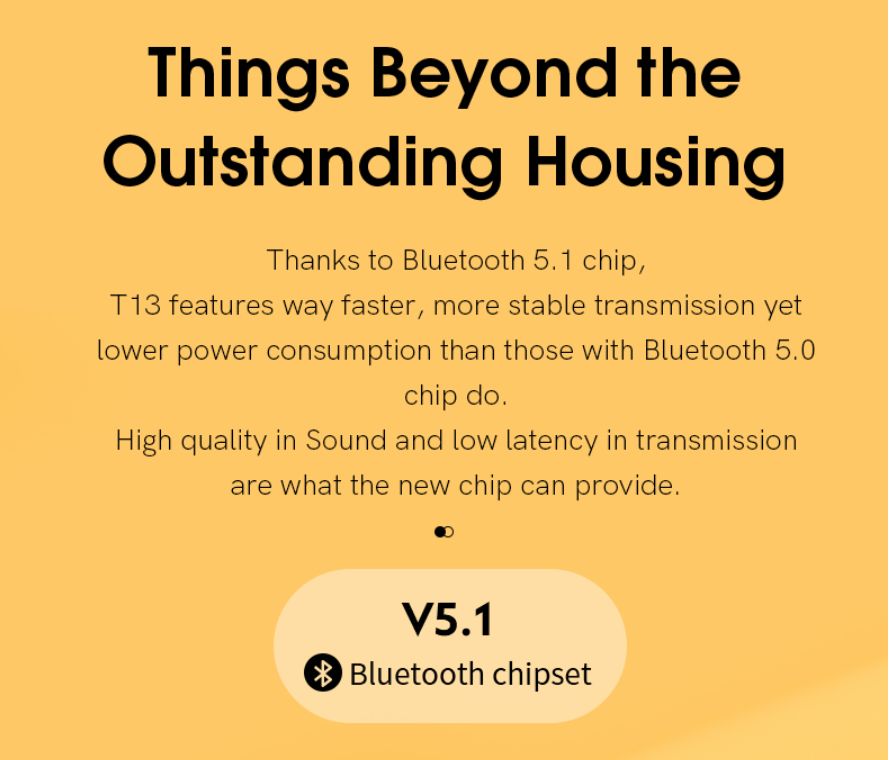 Things Beyond the Outstanding Housing
Thanks to Bluetooth 5. 1 chip, QCY T13 features way faster, more stable transmission yet lower power consumption than those with Bluetooth 5.0
chip do. High quality in Sound and low latency in transmission are what the new chip can provide V5.1 Bluetooth chipset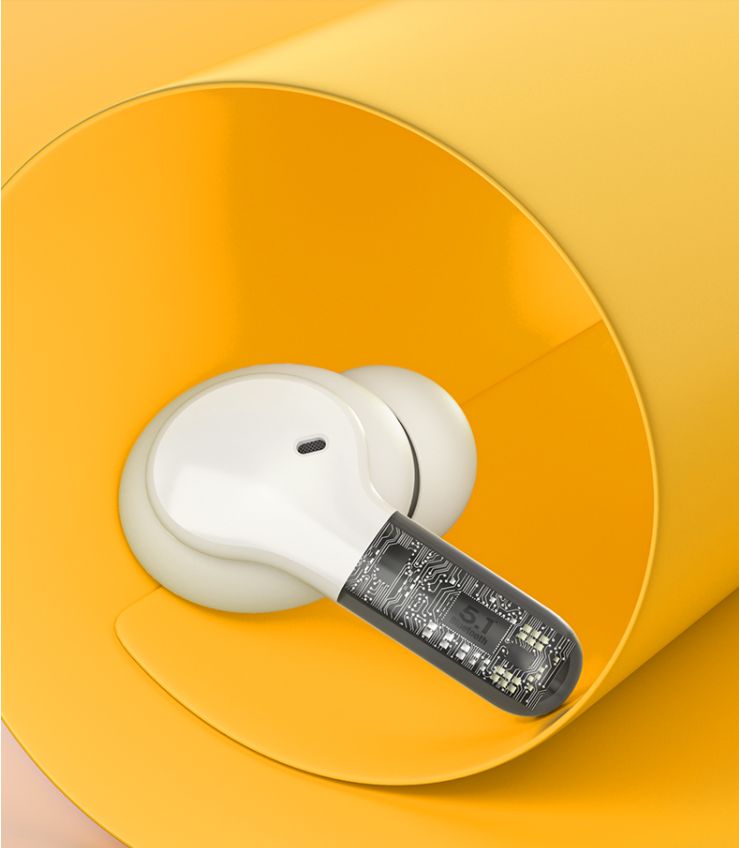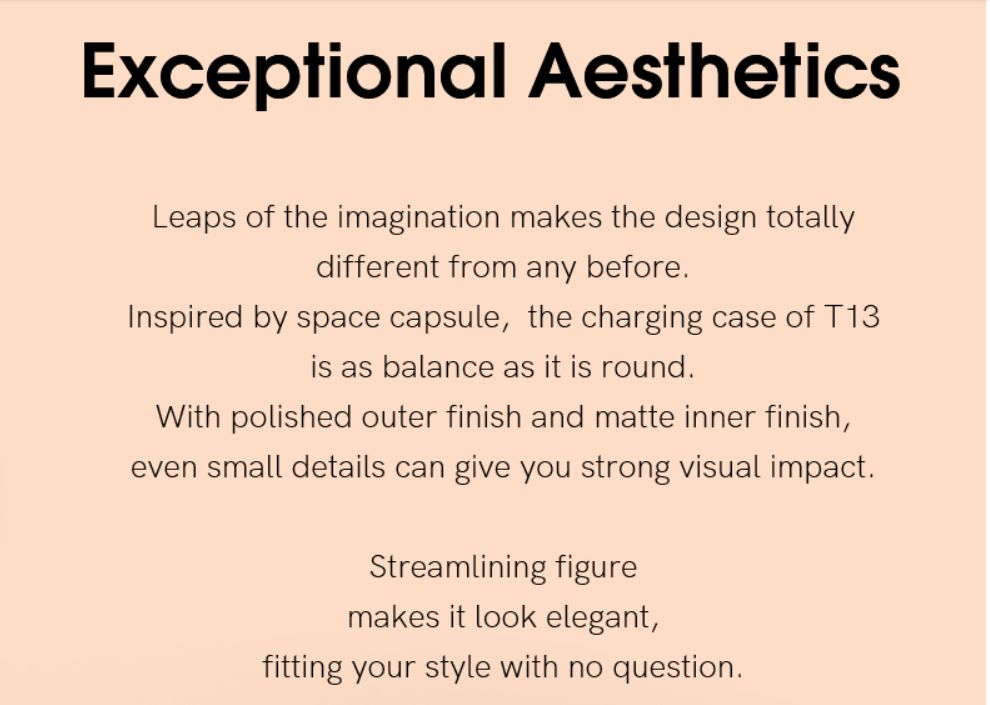 Exceptional Aesthetics
Leaps of the imagination makes the design totally different from any before
Inspired by space capsule, the charging case of QCY T13 is as balance as it is round, With polished outer finish and matte inner finish, even small details can give you strong visual impact Streamlining figure makes it look elegant
fitting your style with no question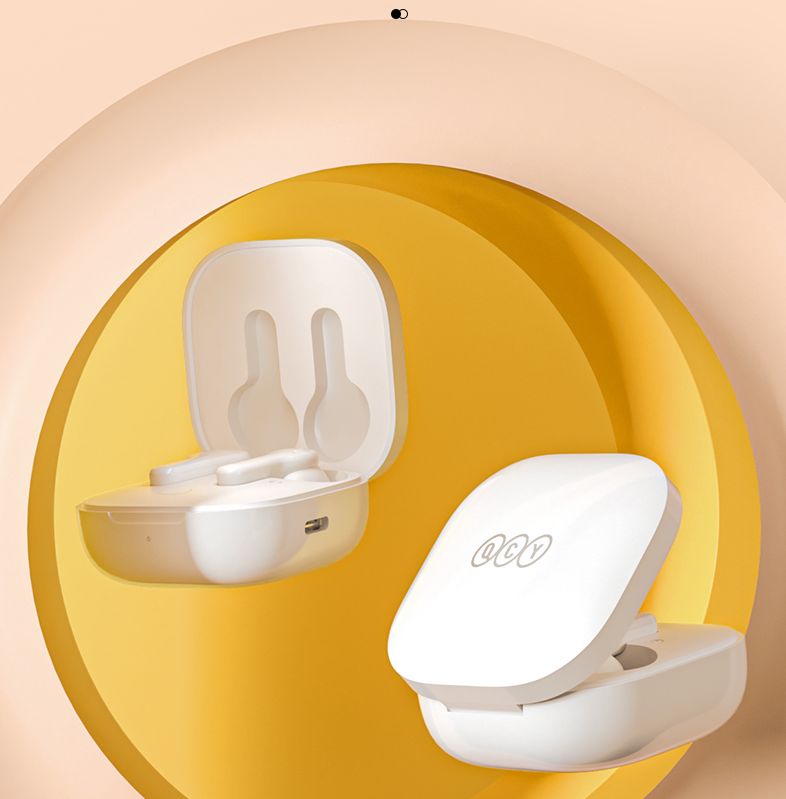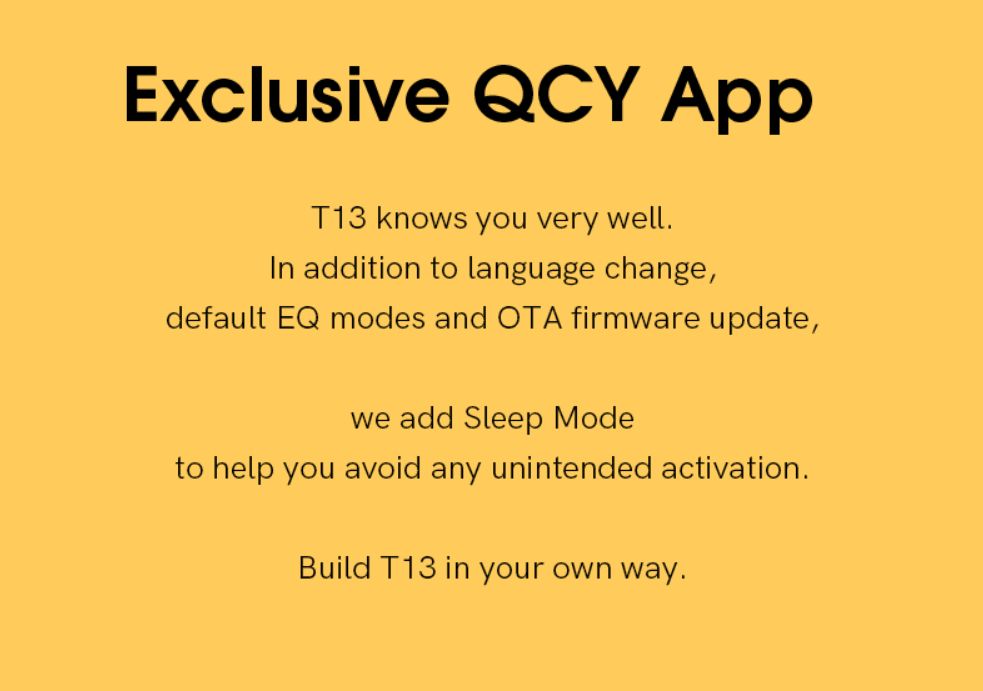 Exclusive QCY APP
QCY T13 knows you very well.
In addition to language change, default EQ modes and OTA firmware update
We add sleep mode to help you avoid any unintended activation
Built QCY T13 in your own way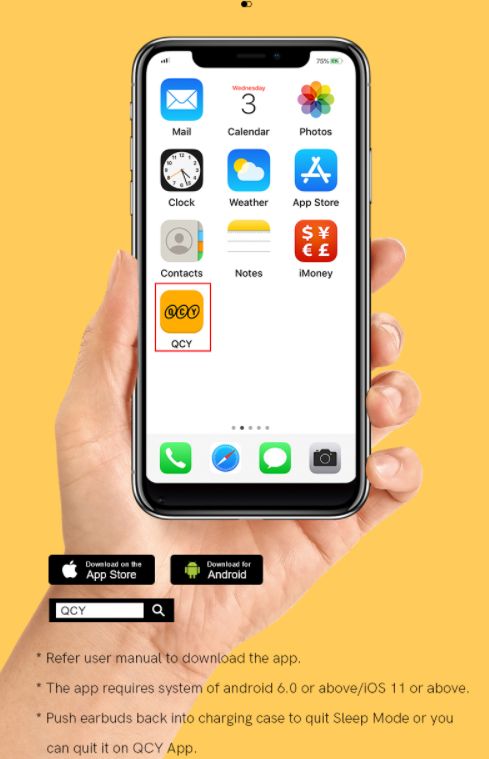 Refer user manual to download the app.
The app requires system of android 6. 0 or above/oS 1 1 or above.
Push earbuds back into charging case to quit Sleep Mode or you
can quit it on QCY App
Easy and fast Pairing
Three-step pairing
Open Bluetooth function and QCY App on phone
Pick up earbuds
Tap the Pop-up Window on phone to connect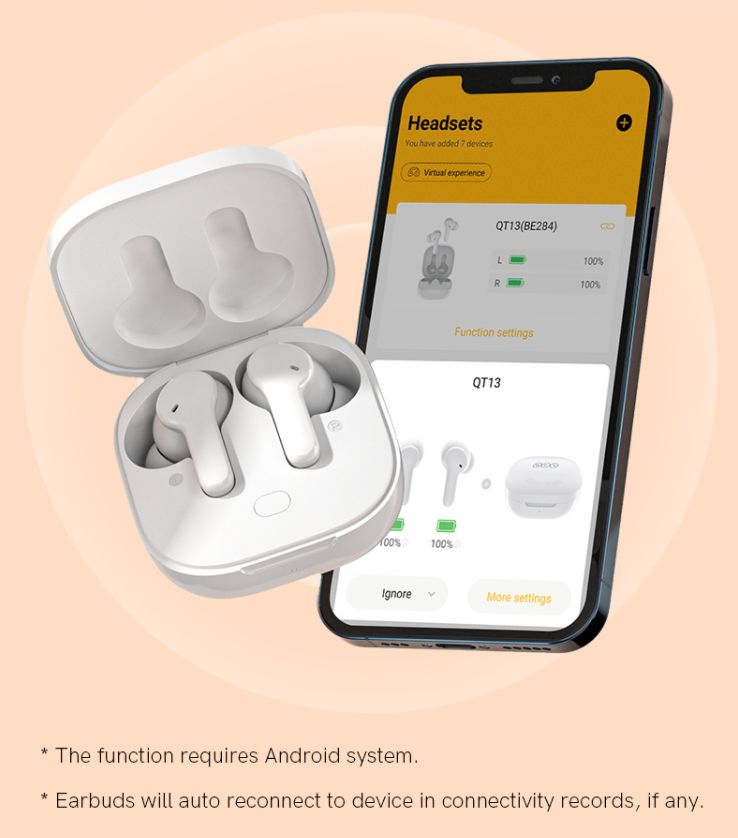 The function requires Android system
Earbuds will auto reconnect to device in connectivity records, if any.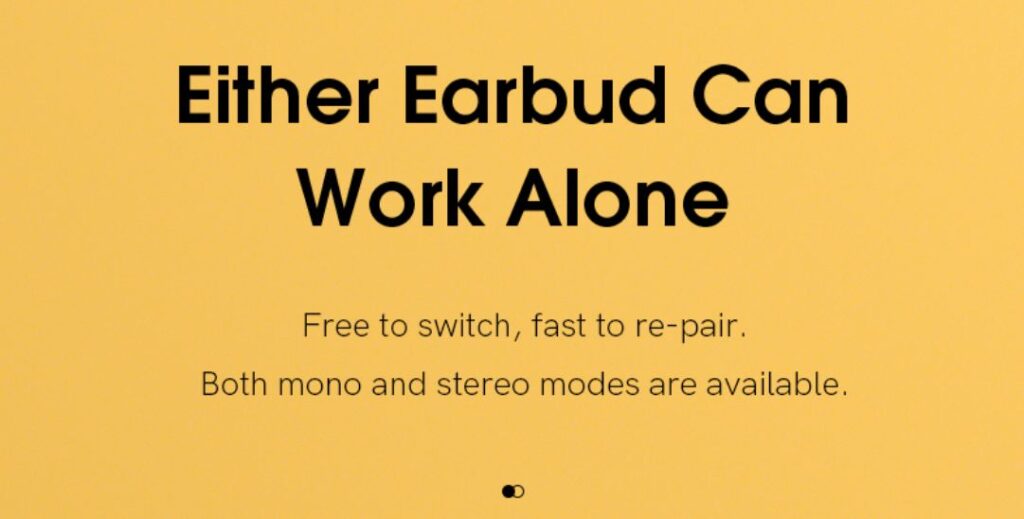 Either earbud can Work Alone
Free to switch, fast to repair
Both mono and stereo modes are available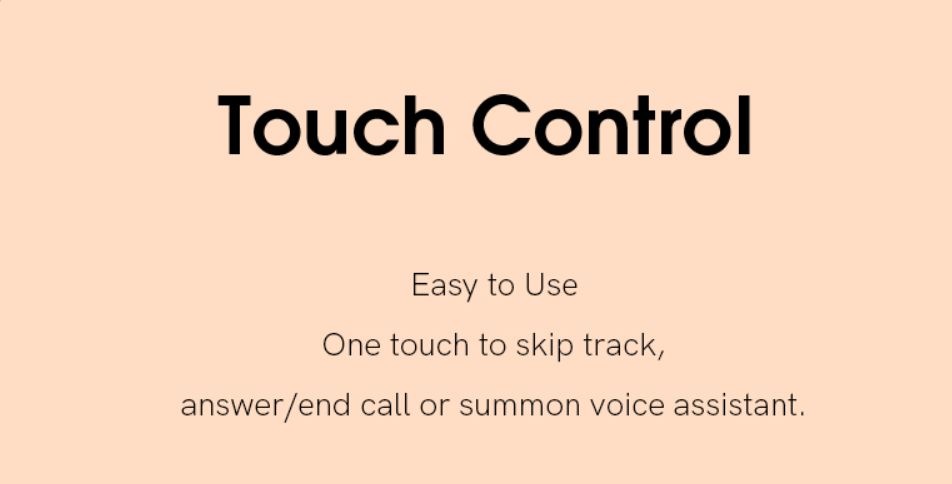 Touch Control
Easy to Use One touch to skip track,
answer/end call or summon voice assistant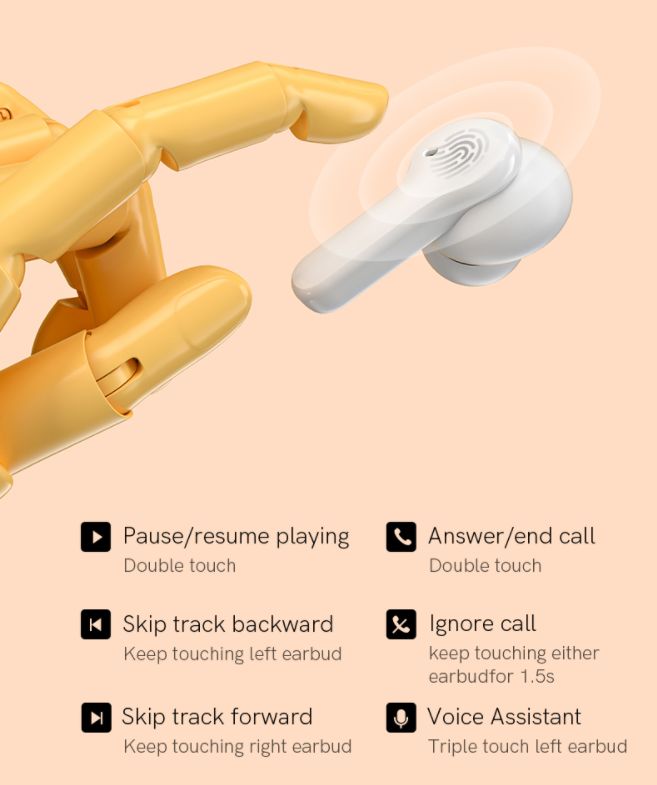 Pause/resume playing Double touch
Answer/end call Double touch
Skip track backward Keep touching left earbud
Ignore call keep touching either earbudfor 1 5s
Skip track forward. Keep touching right earbud
Voice Assistant Triple touch left earbud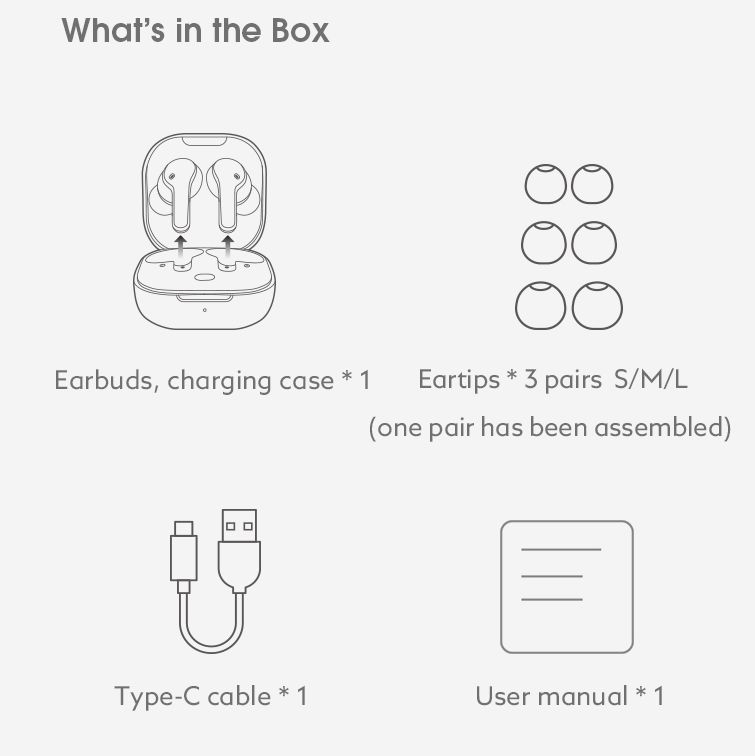 What's in the box
Earbuds, charging case *1 Eartips 3 pairs S/M/L
(one pair has been assembled)
Type-C cable *1
User manual x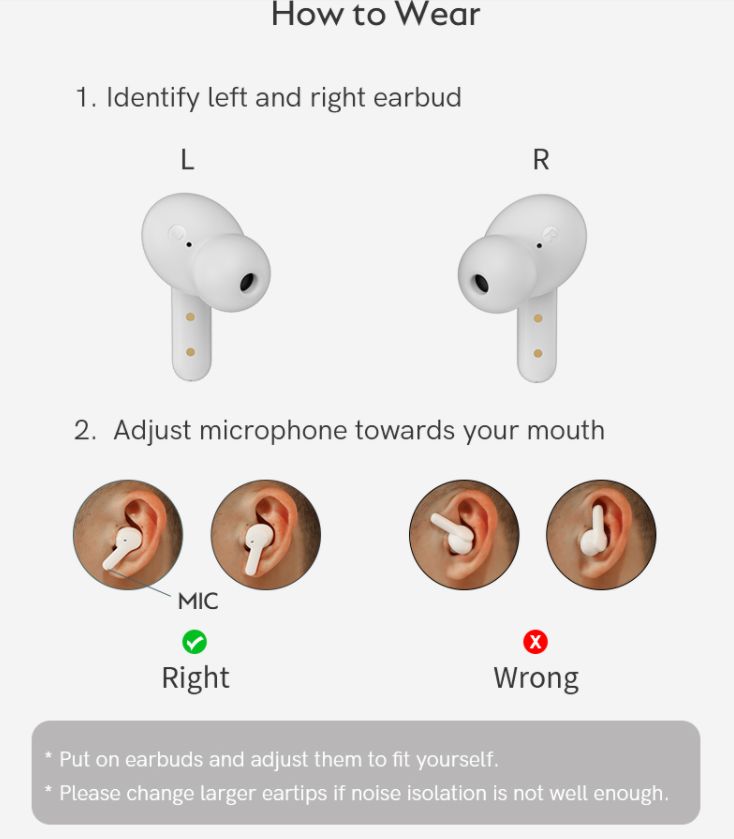 How to Wear
Dentify left and right earbud
Adjust microphone towards your mouth
Put on earbuds and adjust them to fit yourself
Please change larger eartips if noise isolation is not well enough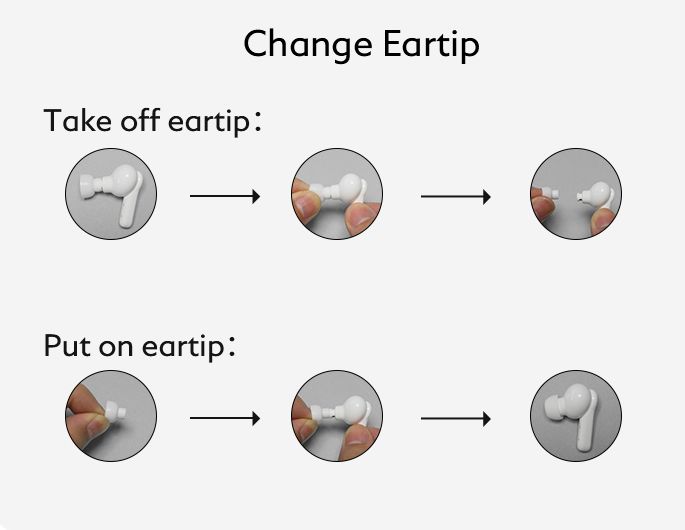 Change Eartip / Take off eartip / Put on eartip
Sleep Mode – No interrupt touch or accident touch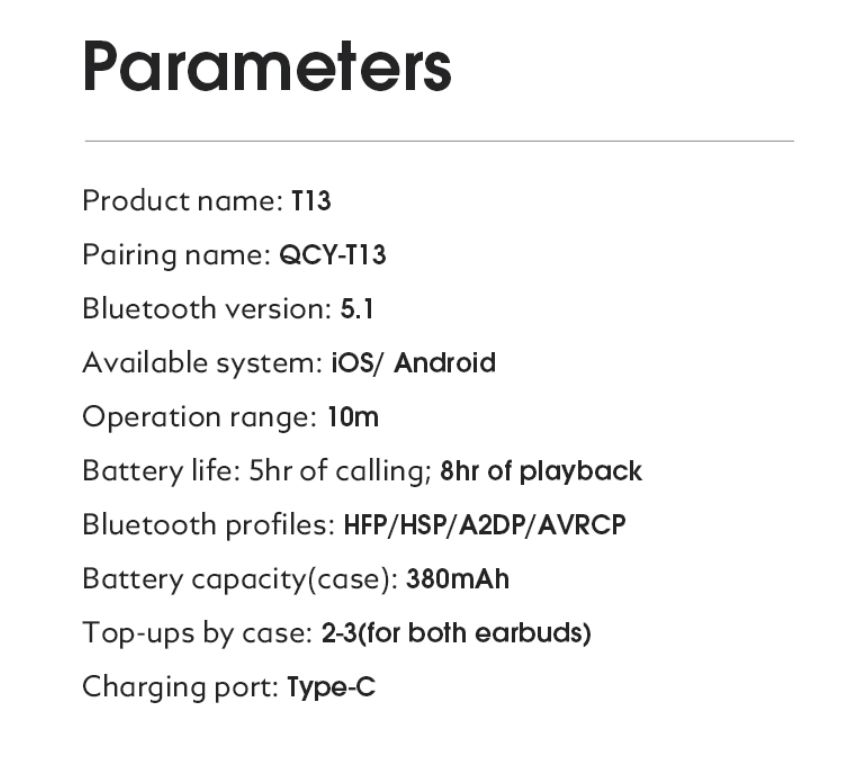 QCY T13 Specs:
Brand: QCY
Product name: T13
Pairing name: QCY-T13
Bluetooth version: 5.1
Available system: iOS/ Android
Operation range: 10m
Battery life: 5hr of calling; 8hr of playback
Bluetooth profiles: HFP/HSP/A2DP/AVRCP
Battery capacity(case): 380mAh
Top-ups by case: 2-3(for both earbuds)
Charging port: Type-C
QCY T13 Earbuds Xiaomi QCY T13 TWS True Wireless Stereo Reviews Rating
QCY T13 Earbuds Xiaomi QCY T13 TWS True Wireless Stereo Reviews from customer