QCY T2 Earbuds QCY Bluetooth 5.0 Earbuds
TWS True Wireless Earbuds
With Charging Case Earphones
For Android IOS – Black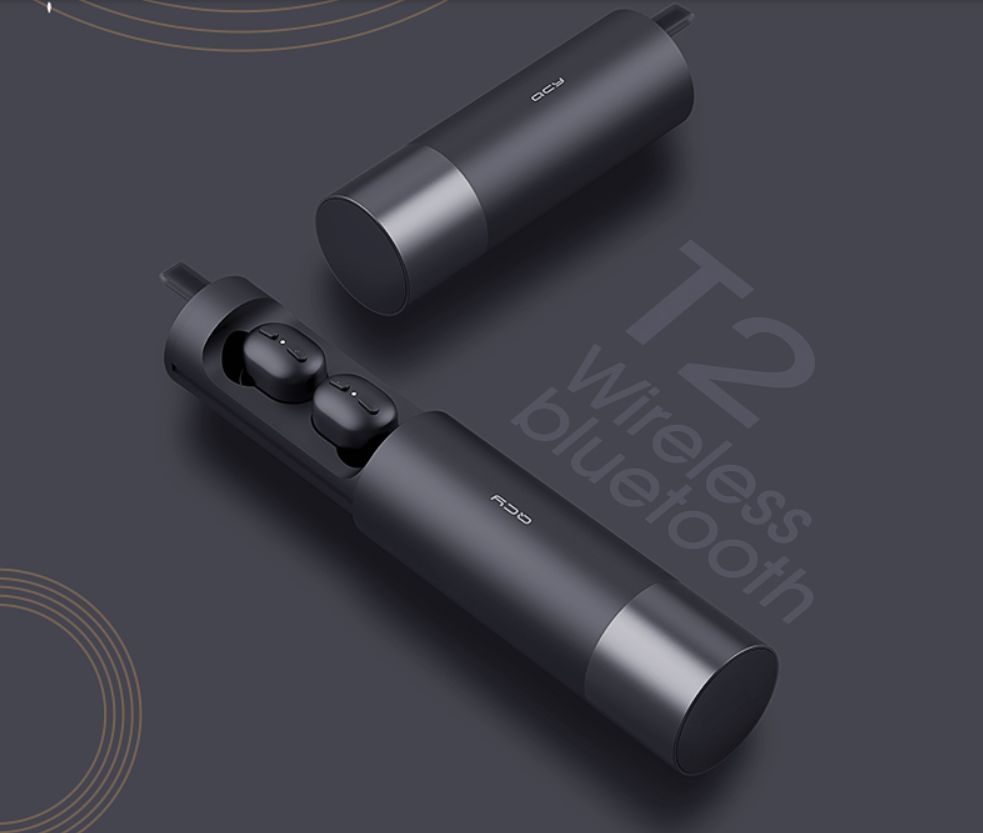 QCY T2 Earbuds QCY Earbuds Bluetooth 5.0 Features

QCY T2 Earbuds Bluetooth 5.0 10 meter transmission
• Charging for 2 hours 4 hours for a single charge, 5 times for the charging box, standby 140 hours
• Battery capacity charge box 580mAh, headphone battery 38mAh
• Frequency response: 20 – 20KHz
• IPX4 waterproof
• 6mm full frequency sound unit
• DSP passive noise reduction technology
QCY T2 Wireless Bluetooth 5.0 Earbuds QCY T2 TWS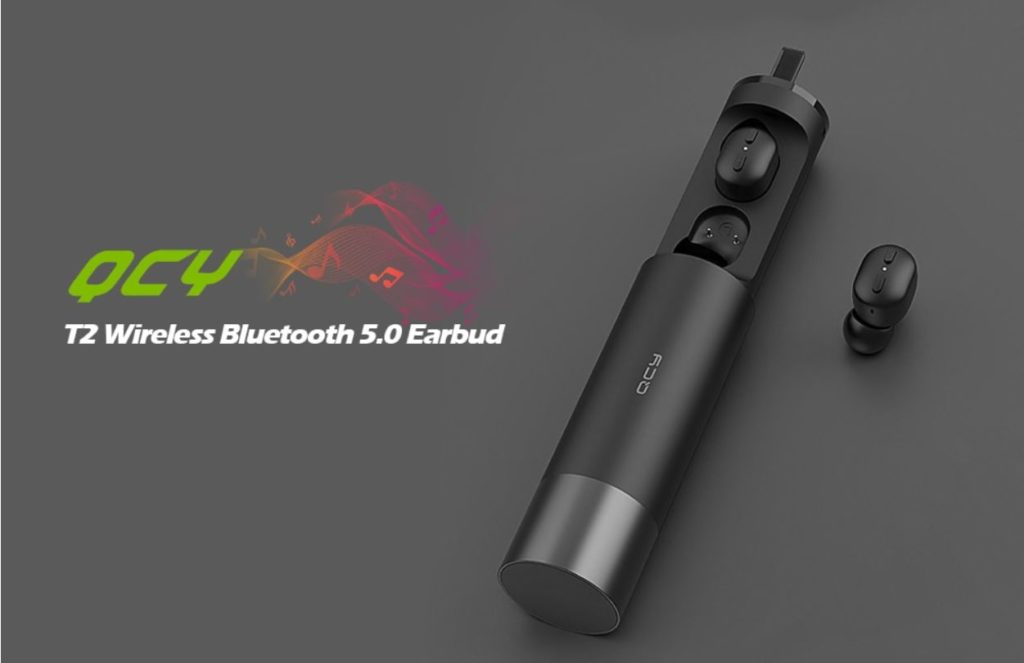 Mainstream compatible equipment
Strong anti interference ability
10m transmission distance
Bluetooth 5.0
Bluetooth 5.0 stable signal and strong transmission enjoy the pleasure ,15m without barrier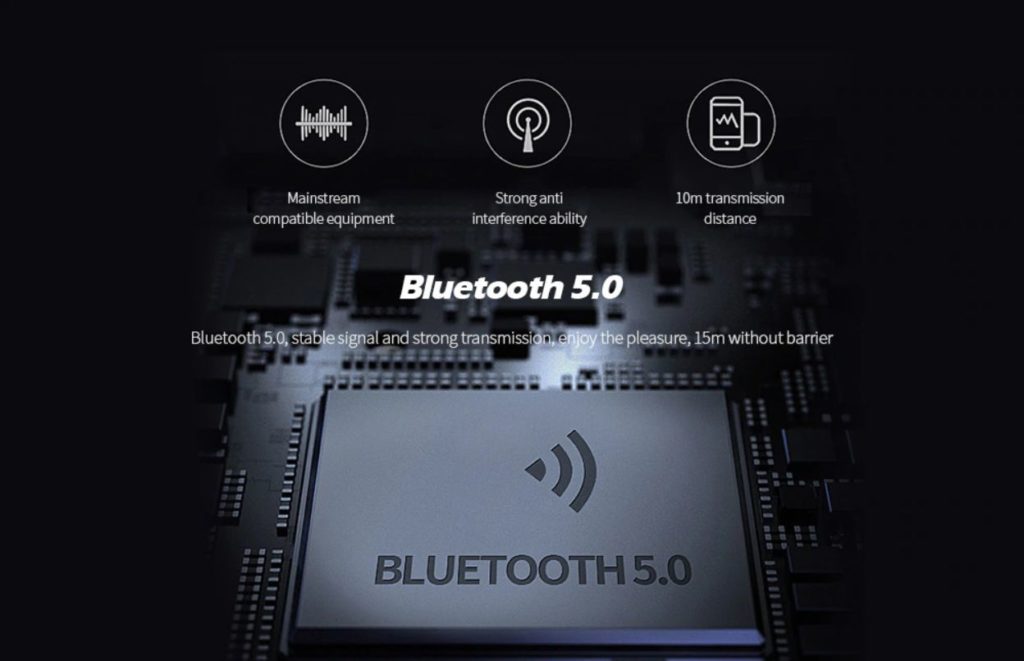 Special Moving Coil Unit
A new 6mm full-frequency sound unit is adopted,which is combined with a thinner PET diaphragm to bring more balance audio
Noise Reduction Processing
DSP passive noise reduction technology is supported to produce a reverse sound wave equal to the noise of the external environment through replication,so as to offset the noise .Even if you are in a busy market, you can clearly enjoy music.
Long Lasting Time
The earphone is fully charged,it can be used for 4 hours for a single time, and it can be used with the charging box for 5 times. The earphone can be used for 48 hours alternately,for two days and two rights, for outdoor travel,keeping
4 hours single charge time
5 times power supply times of charging box
48 hours
Total duration of alternating single and binaural use
IPX4 Waterproof
Waterproof structure design,whether sport sweat,or walking in the rain,comprehensive waterproof pretection
QCY-T2_L pairing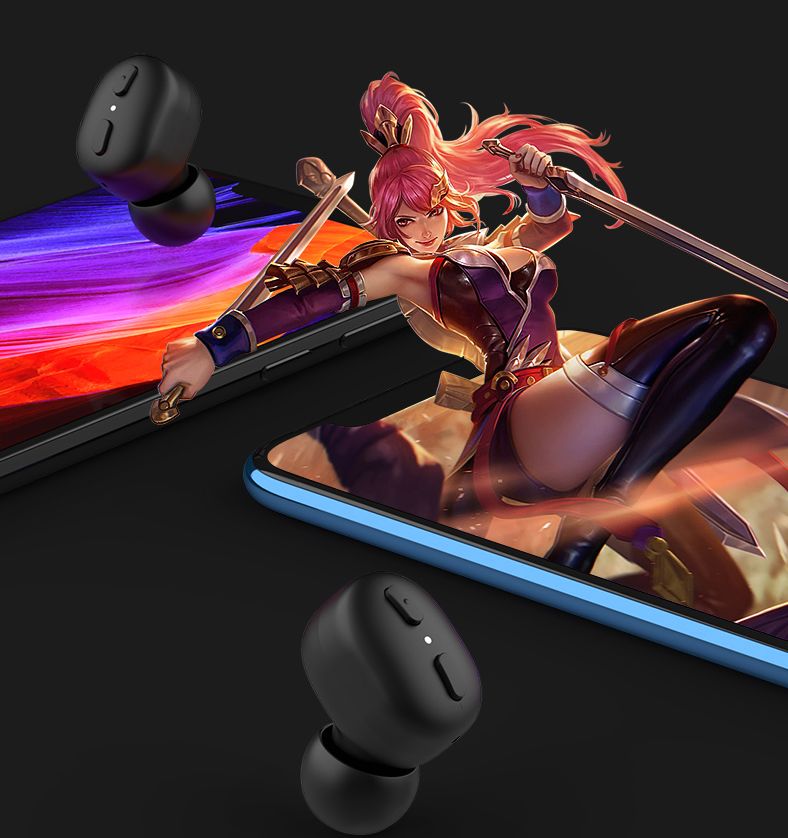 size : 156MM * 94MM * 32MM
Earphones type: Hands-free
Materials: ABS
Mainly Compatible with: HTC,HTC One M9,iPad,iPhone,iPhone 5/5S,iPhone 6,iPhone 6 Plus,LG,Motorola,Nokia,SAMSUNG
Functions: Others,Phone call answering,Song switch,Support music
Bluetooth Version: V5.0
Package Contents: 1 x Pair of Earbuds, 1 x Charging Bin, 1 x Charging Cable, 1 x Chinese / English Manual, 2 x Ear Cap
True Wireless Earphones with FULL covering charging case!!
Upgraded version of the famous QCY T1 !!!
V5.0 BLUETOOTH CHIP installed allowing faster and more stable connectivity for over 10 meter distance! IPX4 waterproof ratings allows you to use your headphone while excising!
Color: Black
Charging time(FULL): 2H
Operation range: 15m
Max (Without obstacles) Standby time: approx. 120H
Music time: approx. 4H
Battery type: li-ion Battery
capacity: 3.7V 43mAh(Earphones), 3.7V 800mAh (Charging Case)
Voice Prompt: Chinese, English
QCY T2 Earbuds QCY T2 Bluetooth Earbuds Reviews from customer